Welcome to our website!
Attention Class of 1965
Alumni, alumni classes and alumni groups are asked to help fund the yearbook so the cost to students may be reduced. Page sponsors will be noted on the page with "This page is sponsored by ( Your Name)". The cost is $50.00 for one page or $75.00 for two pages. If you, your class or group would like to sponsor a page or two,
CLICK HERE
and the sponsor form will be emailed to you.
Congratulations!
Classmate John Agenbroad was recently inducted into the
Northridge Hall of Fame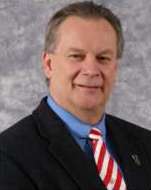 There are now 11 albums!


28-Jan-2006

Click here to see Class Pictures

Picture Contributors Include:
Georgia (Webb) Wyrick
Ed Kelly
Penny (Winterbotham) Miller and husband Tom
Phyllis (Spencer) Thompson and husband Charlie
Rick Klopfer and wife Claudia

If you would like to pass along comments regarding the reunion or suggestions for future reunions,
visit the guestbook-link and indicate them there! Or visit the email registry and send a committee member an email with your comments or suggestions!
Thank you Penny!
Thank you Ruthellen!
Thank you John N!
Thank you Carey!
Thank you Nancy!
Thank you Linda LM!
Thank you Ralph!
Thank you Janet!
Thank you Wayne!
Thank you Linda HI!
Thank you Don!
Thank you Karen!
Thank you Dorothy!
Thank you John A!
Thank you Anna!
Thank you Cherry!

Your time and effort paid off!

If you have not registered with the Classmates website at right, it is greatly encouraged.
The email listing has been updated!!! Drop an old friend a note....

"In Memory of..." is a listing of those classmates that are no longer with us. If anyone would like to add any tribute to one of these classmates, drop a note and it will be added.

Visit the Class Guestbook. See who has left a message...and leave one of your own!
Need More NHS info? Click on the following:

NHS Polar Bear Alumni website

Northridge Alumni Auditorium website


Polar Bear Visitors


Best viewed with:



at 1024x768 resolution


(Property of the Northridge High School Class of 1965, Dayton OH. Last updated on Nov-2005. All information is believed to be correct as listed. No liability will be incurred due to any inaccuracies. Any such occurrences should be reported immediately. Webmaster)